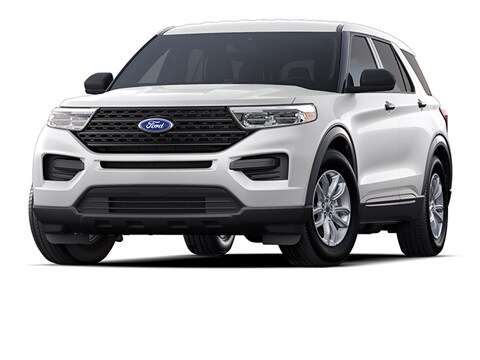 Shopping for an SUV near Marshall or Annapolis this fall? At Owen Ford we're happy to offer our customers a variety of options, including an expansive inventory of pre-owned SUVs. Buying a brand-new SUV is something that not every driver from West Union wants or can afford, which is why we stock an impressive selection of used SUVs that vary in make and model year.
Buying a used SUV this fall at Owen Ford is an easy way to save money and get moving with a reliable, spacious SUV that you can enjoy driving for years to come. Our customers can shop used SUVs that are specifically picked by our team based on quality, value and what they can bring to your daily driving experience. Martinsville and Marshall area drivers can count on an unmatched inventory of SUVs that we ourselves would buy and drive. Our goal is to sell you an SUV that checks all your boxes and aligns with your budget.

Used SUVs and Your Bottom-Line?
And whether you're on a tighter budget or you have a little more wiggle room, you'll appreciate saving money on your next SUV at Owen Ford. Our customers can save some hard-earned cash up front on their down payment as well as on monthly payments, which then offers you the chance to potentially pay off your loan sooner. Buying a used SUV at Owen Ford this fall will also make for less vehicle depreciation - something that newer SUVs often undergo rather quickly.
Our customers can even shop for their next SUV online and from the comfort of home. Our extensive SUV inventory includes used SUVs of newer model years with less mileage and desirable, updated features as well as alternative options with lower price points.
Every used SUV on our showroom floor is unique, and each is listed in detail on our website. Annapolis area drivers can check out in-depth vehicle information as well as photos and videos. You can also live chat with a team member if you have any questions. Other conveniences of buying an SUV online at Owen Ford this fall include calculating monthly payments, valuing your trade, applying for financing and scheduling a test drive.
We like making every part of your used SUV buying experience easy and free of stress. Just imagine the savings you'll find when you shop used SUVs at Owen Ford this fall. Make this season the most memorable to date with an SUV from Owen Ford and save big on a vehicle that offers you the space, cargo room, performance, safety, technology and comfort you're seeking for all your fall adventures.